Cook Islands Offshore Asset Protection Trust
A Cook Islands offshore asset protection trust is a legal document drafted under the Cook Islands International Trusts Act. The act was originally established in 1988. The statutes were drafted to safeguard assets from judgment creditors. There have been a number of amendments with the intention strengthening the asset protection provisions, complying with international requirements, and making legal clarifications. First, let's talk about why such a trust is needed.
You would think that the filing of lawsuits has become an Olympic sport. There are more lawsuits filed around the world now than ever before. The majority of the lawsuits in the world are filed in the United States. On a per capita basis, the dubious honor belongs to our allies in Germany, followed by (would you believe it) Sweden. No matter what statistics say, however, when you need to protect your hard-earned assets from predatory lawsuits, know that there is an excellent and completely legal way for you to do so.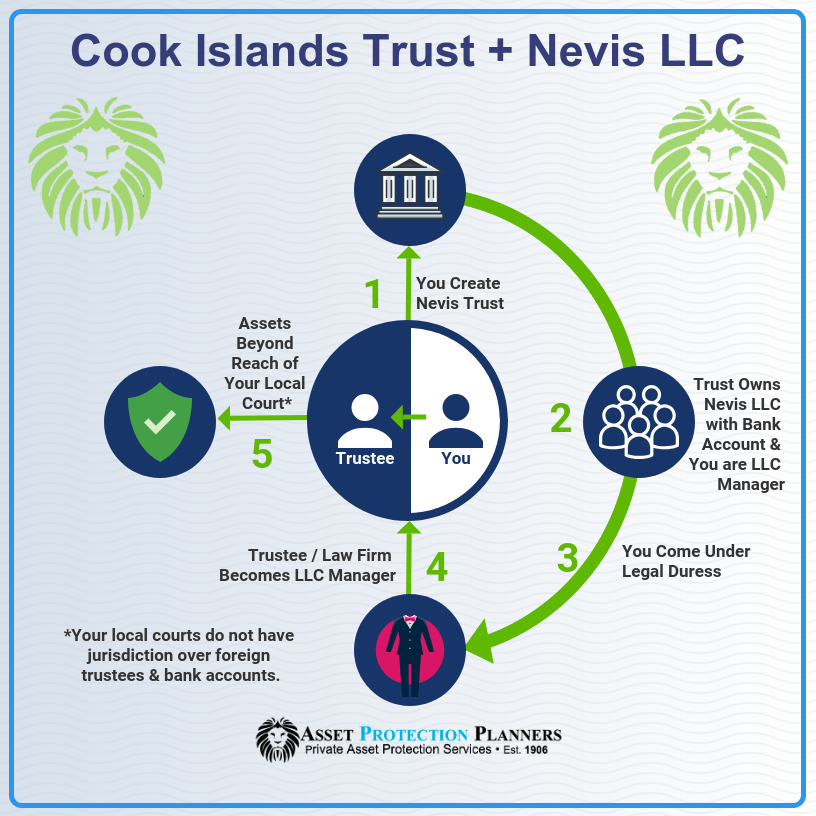 Cook Islands Trust Asset Protection
Lying northeast of New Zealand in the South Pacific Ocean, between American Samoa and French Polynesia and due south of Hawaii, are 15 major islands that are collectively known as Cook Islands. A paradise of uncommon tropical beauty, visitors enjoy pristine beaches, clear azure waters, and rich fishing grounds.
But the islands offer a different kind of attraction for individuals who seek to protect their assets from a known legal nemesis or even unforeseeable circumstances. With its powerful offshore asset protection trust statutes, this self-governing island country has some of the strongest asset protection laws in the world. Even the long arm of the United States government – a formidable entity if there ever was one – flails at the shores of this tiny Pacific nation.
For this reason, setting up a Cook Islands Trust may just prove to be the best way to make sure your assets are safe from seizure or forfeiture. You can see in this comparison chart that Cook Islands trust stands above other jurisdictions. It effectively protects assets from lawsuits no matter where in the world a judgement may have been issued against you. So, how does an offshore asset protection trust work in the Cook Islands?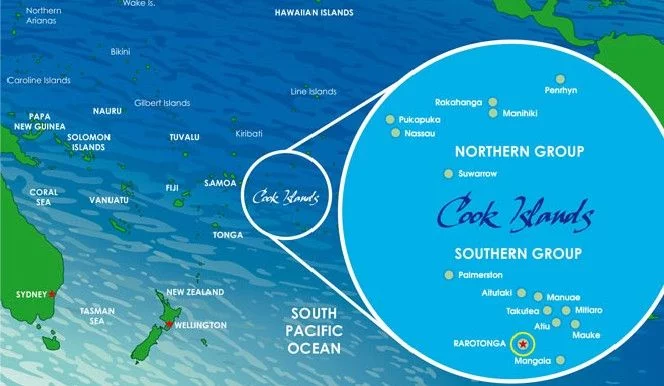 How a Cook Islands Trust Protects your Assets
Although your assets are placed under a Limited Liability Company (LLC) that is fully owned by the Trust, you remain in full control while the legal seas are calm. You can move funds in or out of the LLC no matter where on the planet you happen to be, sell or add tangible assets, and (working with a trustee) amend the terms of the Trust, within the bounds of legal and protective provisions, as your personal or professional situation dictates.
Keep in mind that the primary purpose of creating the LLC within the Trust is not to conceal your assets from the government where you reside, but to protect them. Any personal or business taxes that are due on the income that your assets generate are still your responsibility. So, the structure is considered tax neutral. However, there is no law that prevents you from securing the assets you have worked hard to save and build up. And at the current time, there are few asset protection instruments that are stronger than that provided by a Cook Islands Trust.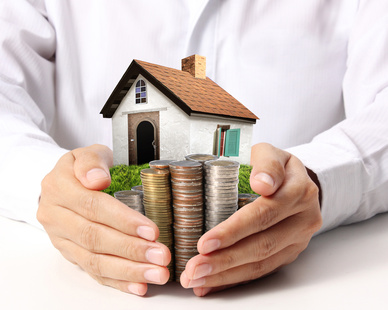 The Role of the Trustee
Should a court judgement be issued against you that could threaten the assets included in your Cook Islands LLC, a trustee steps in to take over the reins temporarily. The trustee's sole purpose is to protect the assets of the LLC within the Trust. If you are ordered by a court to turn over your assets, you must comply. However, the trustee is not under the jurisdiction of the court, so the orders fall on deaf ears.
As a lawful citizen of your country, you are obliged to instruct the trustee to obey the court's ruling, that is, to surrender your assets to the court. The court, in turn, would grant it to the person or entity who has won the lawsuit against you. However, the laws of the islands prevent trustees from releasing funds from the Trust when the person requesting this action is under duress. This would be the case if your were being compelled against your will with a court order.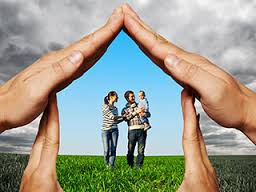 Impossibility to Act
This places you in a legal situation known as 'impossibility to act.' You have complied with the court ruling, but your legal enemy still cannot access your assets. This is because the trustee, acting according to and safeguarded by the asset protection laws of Cook Islands, will not release them. In other words, it's out of your hands. This is not mere legalese nor an example of sleight-of-hand. This is a legitimate countermeasure that you can employ (through your trustee) to preserve and protect the assets you placed in a Cook Islands Trust.
Let's face it. There is no shortage of individuals who are keen on 'earning' some type of compensation by milking the judicial system – whether in the US or in practically any other country in the world. It could a disgruntled employee, a bitter ex-spouse or business partner, or even a disappointed client. Placing your assets in an LLC under the protection of a Cook Islands Trust keeps you in control even when a legal enemy wins a lawsuit against you or your business in your home country.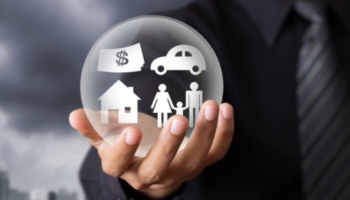 The Trustee is Your Ally
It's important to know that the laws in Cook Islands regarding the licensing of trustees are clear, comprehensive, and strictly enforced. Trustees are rigidly vetted and fully bonded (insured) prior to being issued a license and therefore eligible to take over as a manager of an LLC within the Trust. In the highly unlikely event that a trustee appropriates your assets, the purpose of the bond is to give you peace of mind, so you know that you will still be protected.
Surrendering control of your assets in the LLC may cause one to ask about the integrity of the trustee. However, when you look into the history of Cook Islands trustees, you will find a heavily regulated industry with a longstanding track record of proper fiduciary responsibility. Moreover, in light of a court order against you that would take your assets anyway, it is a risk that thousands of people think is worth taking. This is a temporary and prudent step that has to be taken in order to avert the possibility of losing your assets altogether. When the legal crises passes, control and management of all your assets revert to you.
If you use a portion of the funds in your LLC to cover certain financial obligations, including living, business and legal expenses, the trustee can continue to do this for you in the event that you are legally prevented from directly accessing your assets. The trust is automatically drafted with this contingency plan ahead of time.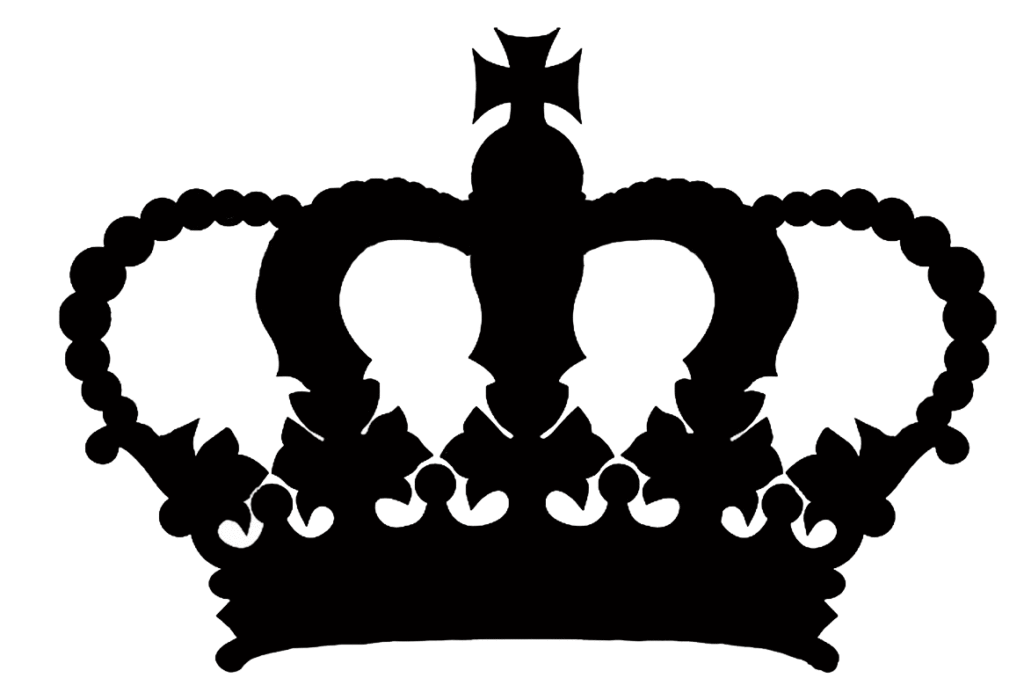 Trust History
Trusts have a longstanding history with the courts. Trusts have been around since the time of the 11th and 12th century crusades. William the Conqueror became King in 1066, the "common law" of England was created. During the crusades, landowners who went to battle would transfer title to their land to a person they trusted so that services to the king could be performed and received. The first papal trust was made in 1302 when Pope Bonifce VIII had the Unum Sanctum drafted.  The 1481 Trust, Aeterini Regis, was created eleven years before Christopher Columbus set sail with three boats full of Conquistadores. Trusts have been used the present-day United States since the colonial days.
So, the courts are very familiar with trusts. Case law shows that if there is a foreign trustee of a properly established trust, in conjunction with the proper foreign financial institution, such an arrangement puts the control out of the local court's hands. If beneficiary of the trust tries diligently but is not able to comply with a court order, there is little that can be done by your legal opponent.
In 1961 the Isle of Man codified the Trustee Act 1961. This act addresses powers of trustees. It covers how trustees are appointed and discharged. Powers of the court are also covered. Several revisions have been made of the years. This was, for many years, considered the go-to jurisdiction for asset protection trusts. The Cook Islands legislature teamed up with some US attorneys to create statutes that surpassed those of the Isle of Man. Since then, the Cooks have accumulated many years of case law history and is considered far more protective than IoM statutes. Nevis has since copied and improved upon the original Cook Islands statutes and has also shown itself as a favorable jurisdiction.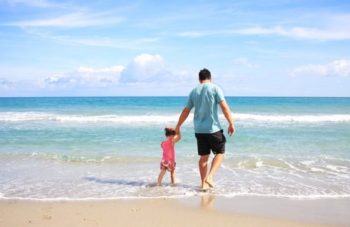 Cook Islands Trust for Asset Protection
When properly set up, your Cook Islands Trust can not only protect your assets from frivolous lawsuits, but also help secure your future by making sure your assets are used only for the purpose which you envisioned. Whether you work in a field that has a high risk of being sued for malpractice, such as the medical or construction arenas, or you simply want to be prepared for any adverse eventuality, consider setting up a Cook Islands Trust to protect your assets. It will give you the most precious and priceless commodity of all – peace of mind.