Divorce Protection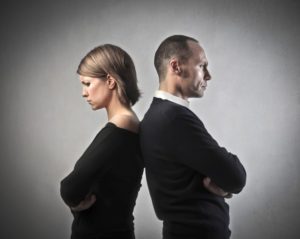 Divorce puts your business income and separate property under the gavel in a property battle. By placing your business, income and property into an asset protection strategy that you control nearly guarantees the protection of those assets in a divorce situation.
Divorce Asset Protection Planning
Divorce is a leading cause of asset distribution – today we're talking about the most protection one can create from a divorce property battle. Most people who seek divorce asset protection do so when problems arise in the marriage or after being served with divorce papers and there are tools that can provide protection under this scenario.
Under the best circumstances, transferring the ownership of your separate property, including your business and income, into an asset protection strategy prior to tying the knot nearly guarantees the protection of your assets in divorce – having a divorce asset protection plan essentially voids the entire separate vs. marital property battle before it has a chance to begin.
Discussed in a Forbes article [1] are methods used to protect your business against a future divorce. The establishment of a personal asset protection strategy is the #2 legal technique discussed, second to a prenuptial agreement. The author also does a fine job of expressing the need to take protective measures well in advance of the need, or likelihood of needing asset protection.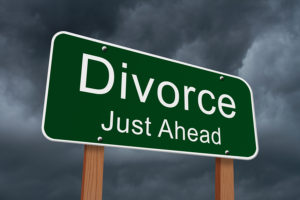 Divorce: A Top Wealth Buster
Divorce is one of the top wealth busters an individual can face and ideally an asset protection strategy would be established before getting married. Setting up an asset protection strategy to protect your finances from Divorce can be done at any time, however planning measures taken years in advance offer the most protection and peace of mind.
Statistically, a divorce is more likely to happen than a major car accident and are much more costly in terms of legal fees and property separation. Imagine having a divorce insurance policy where future income, personal assets and business never make into a property battle.
Nuptial Agreements
Pre and post nuptial agreements are not watertight. Not all states recognize them and they are often challenged offering very little certainty. Certainty, in this case, comes in the form of a personal asset protection strategy. By setting up protection and transferring property into a solid plan, one can legally shield assets from future liability and divorce.